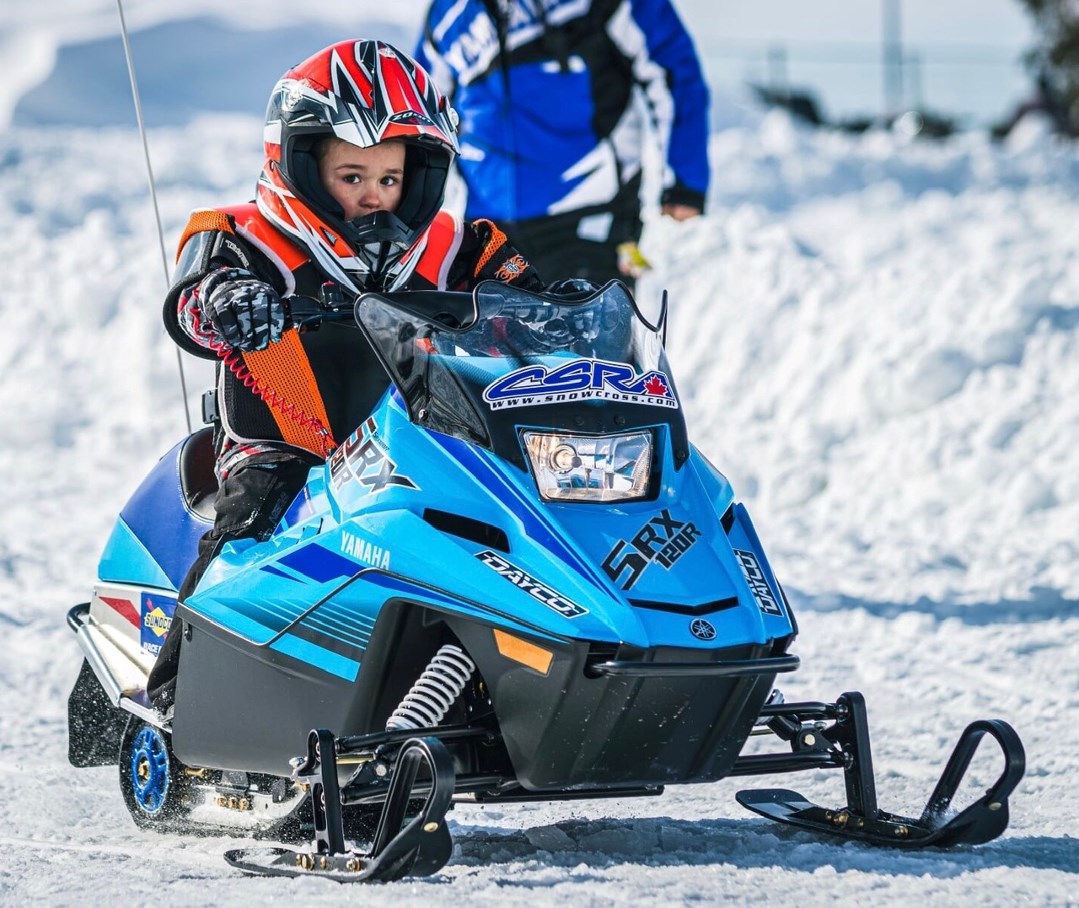 A snowcross racing event is coming to Airport Road this weekend
The Canadian Snowcross Racing Association is also hosting a food drive for the St. Vincent Place Food Bank
The Canadian Snowcross Racing Association (CSRA) is bringing professional snowcross racers back to Sault with an event January 22-23 at Runway Park.
Professional and amateur racers will compete on sleds, snowmobiles, and UTVs, and lessons are available for all ages and experience levels.
CSRA will also be hosting a food drive to support the St. Vincent Place Food Bank.
For more details and a schedule of events over the weekend, please see the press release below.
Professional Snowcross racers return to Sault Ste. Marie, January 22-23, 2022. Canada's top snowmobile, snowmobile and UTV racers arrive in Sault Ste. Marie, Ont. participate in the Can/Am International Snowcross event at Runway Park on Airport Road.
CSRA Snowcross officials worked with Algoma Public Health and the latest provincial guidelines to create a fun and safe outdoor event for participants and spectators. The Province of Ontario's current restrictions for outdoor racetrack facilities require racetracks to limit outdoor spectator capacity to 50% of regular capacity and not allow the use of indoor facilities or the sale of food or drink. Riders and fans are required to socially distance and wear face coverings.
CSRA runners and event organizers created a food drive to support the St. Vincent Place Food Bank in Sault Ste. Married. Riders and spectators are asked to bring non-perishable food to the drive-thru at the front entrance doors. In return, CSRA sponsors provide gifts to those who support those in need.
Snowcross racing is a family sport. There are 22 competitive racing classes beginning with a children's division for miniature snowmobile racing for ages 4-10, classes for novice children, junior boys and girls, track sports classes for beginner riders, sports and professional classes.
Races for children and amateurs start at 9 a.m. on Saturday and Sunday.
Professional snowmobile and snowmobile racing will take place on Saturdays only, with the professional main events starting at 2 p.m. and continuing until 5 p.m.
UTV side-by-side vehicles will not race on Sunday until all snowmobile races are complete.
Schedule of weekend events at Runway Park
Professional riders only compete on Saturdays
Saturday January 22
8:20 a.m. – 9:20 a.m. – Practice regional classes only, including 200cc and full-size novice luges.

9:30 a.m. – 1:20 a.m. – Beginning of the amateur races: 120cc, 110cc children's snowmobiles, novice, transition, junior, trail sport 600,

1:20 p.m. – 2:00 p.m. – Groom track.
Main professional events
2 p.m. – 5 p.m.
Intros Pro, Pro, Pro-Lite, Pro/Am Women, Sport 600, Pro/Am Vet -Moto #1

Groom Track, Pro/AM Snow Bike Moto #1.

Women's Pro/Am, Sport 600, Vet Pro/Am, Pro-Lite, Pro Moto #2

Track Groom, Pro/Am Snow Bike Moto #2 – Pro-Lite and Pro Finals followed by podiums.
Sunday is Family Day – Children and seniors are free on Sunday January 23
9:00 a.m. – 1:20 p.m. – Start of the races: 120cc, 110cc children's snowmobiles, novice, transition, junior, trail sport 600

1.20 p.m. – 2 p.m. – Track preparer

2:00 p.m. – 4:00 p.m. – Sport-R600 races and regional class races continue with the finals.

4:00 p.m. – UTV Race Qualifying and Finals
Spectator tickets are available at the gates of the drive-thru venue on race days.
Spectator doors open at 9 a.m. Saturday and Sunday.
General admission for youth (13+) and adults is $30 per day or $50 for weekends. Children 6-12 are $15 on Saturdays. Children are free on Sundays.