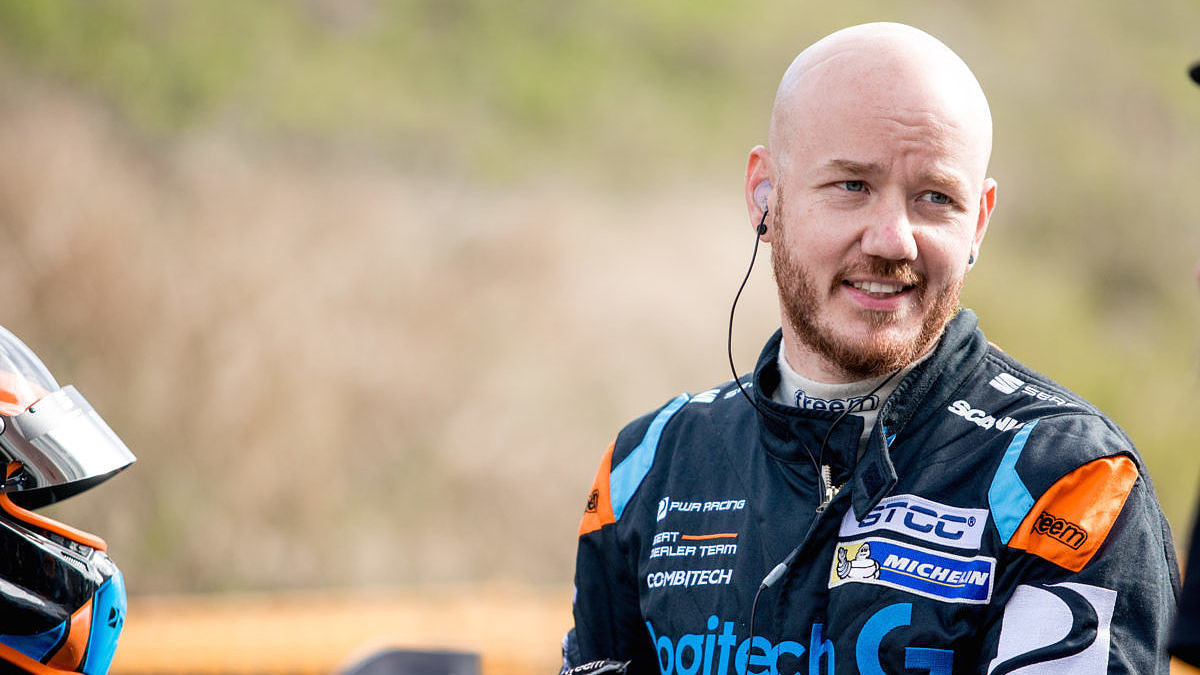 Daniel Haglöf completes the PWR Racing line-up
Daniel Haglöf has been confirmed as the fourth and final PWR Racing driver, completing the team's 2017 roster in the Scandinavian Touring Car Championship.
"The feeling is great that the STCC has been heading into the bigger field for many years. The new front-wheel drive TCR cars are perfect for me and I really like my SEAT León TCR, kind of like coming home from a long trip, "said Haglöf, co-owner of the team.
The 38-year-old joins teammates Robert Dahlgren, Peter "Poker" Wallenberg Jr and Mikaela Åhlin-Kottulinsky, with the team fielding a total of four cars, three SEATs and an Audi.
The team conducted private tests in Spain and Sweden at Knutstorp, the start of the season circuit, with the next official pre-season tests, also in Knutstorp on April 26-27.
"It has been a long winter with a lot of preparations and new things to learn with the new regulations. All the team members really love the new cars and we look forward to a season full of tough fights, "said team principal Daniel Andersson.
List of entries STCC 2017
Driver – Team – Car
Micke Ohlsson – Brink Motorsport – Audi RS 3 LMS
Tobias Brink – Brink Motorsport – Audi RS 3 LMS
Marcus Annervi – Rent A Wreck Racing – Honda Civic TCR
Albin Wärnelöv – Lestrup Racing – Volkswagen Golf GTI TCR
Dennis Strandberg – Lestrup Racing – Volkswagen Golf GTI TCR
Poker Wallenberg JR – PWR Racing – SEAT León TCR
Robert Dahlgren – PWR Racing – SEAT León TCR
Mikaela Åhlin-Kottulinsky – PWR Racing – Audi RS 3 LMS
Fredrik Blomstedt – Kristoffersson Motorsport – Volkswagen Golf GTI TCR
Johan Kristoffersson – Kristoffersson Motorsport – Volkswagen Golf GTI TCR
Andreas Ahlberg – Micke Kågered Racing – Volkswagen Golf GTI TCR
Peter Möller – Micke Kågered Racing – Volkswagen Golf GTI TCR
Mattias Andersson – Team Honda Racing – Honda Civic TCR
Kari-Pekka Laaksonen – LMS Racing – SEAT León TCR
Olli Parhankangas – LMS Racing – SEAT León TCR
Antti Buri – LMS Racing – Audi RS 3 LMS
Niko Kankkunen – LMS Racing – Audi RS 3 LMS
Nicklas Oscarsson – TeamA Teknik – Kia Cee'd TCR
Niklas Lilja – LMP Engineering – Honda Civic TCR
Daniel Haglöf – PWR Racing – SEAT León TCR
TBD – LMS Racing – SEAT León TCR