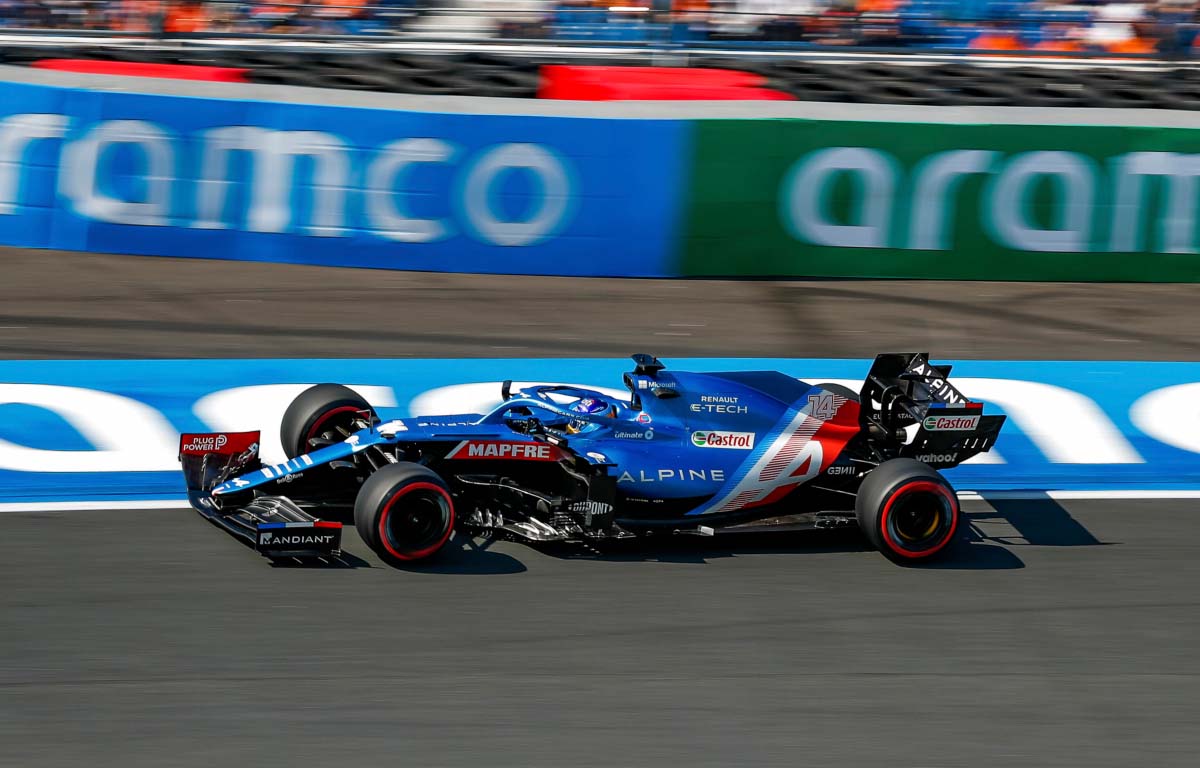 "Each driver copied Fernando Alonso's Turn 3 racing line"
A report in Spain asserted Fernando Alonso was the first rider to find the optimal line around the banked turn 3 in Zandvoort.
A source of AS found that after looking at each driver's telemetry around the tricky arched left turn, all of the other cars on the grid then followed the two-time world champion's lead for the remainder of the weekend.
Pilots started trying different lines in free practice, with several possible routes around Turn 3 – but Alonso's route of getting two wheels off the white line outside the turn has proven to help. the highest top speed and the best angle to get it off quickly.
The AS report indicated that part of Alpine's promising pace came from Alonso's line at Turn 3, which was quickly replicated by Esteban Ocon in FP2, before other teams and drivers focused on l place where they saved time.
Zandvoort received rave reviews from top to bottom of the grid for his challenges as a circuit, and Alonso's opinion was no different.
Always push! @alo_oficial ??

?? @ F1 #DutchGP pic.twitter.com/upZFbl1Awl

– Alpine F1 Team (@ AlpineF1Team) September 5, 2021
Discover all the latest Fernando Alonso merchandise at the official Formula 1 store
"It was fun driving there," Alonso said over the weekend. "The circuit has challenges, for sure. Not sure if this compares to any other tour we've been to recently.
"There is no room for error, there is gravel and grass everywhere. But 10 years ago all the circuits were like this and nothing was happening.
"I enjoyed it with a low fuel load, the car is very fast here and it was fun. I'm a fairly clean rider, normally I never make the most of the qualifiers.
"It reminds me of Jarama [former Spanish Grand Prix venue], also because of the facilities. It wouldn't be any different with a car from 10 years ago because it's still narrow and… dangerous, in a way.
"Latifi touched the grass a bit and lost the car. In a way, however, this is how it should be.
Although he enjoys the tight and punishing layout of tracks like Zandvoort, he almost fell into the narrow track on the last lap when overtaking. Carlos Sainz.
Alonso admitted it was a "very stressful" moment for him as he locked himself in turn 3 and headed for the edge of the track, but he managed to hold on to his Alpine and to make a bold move on the Ferrari to take 6th place on the day, having started in P9, where Ocon finally crossed the line on Sunday.