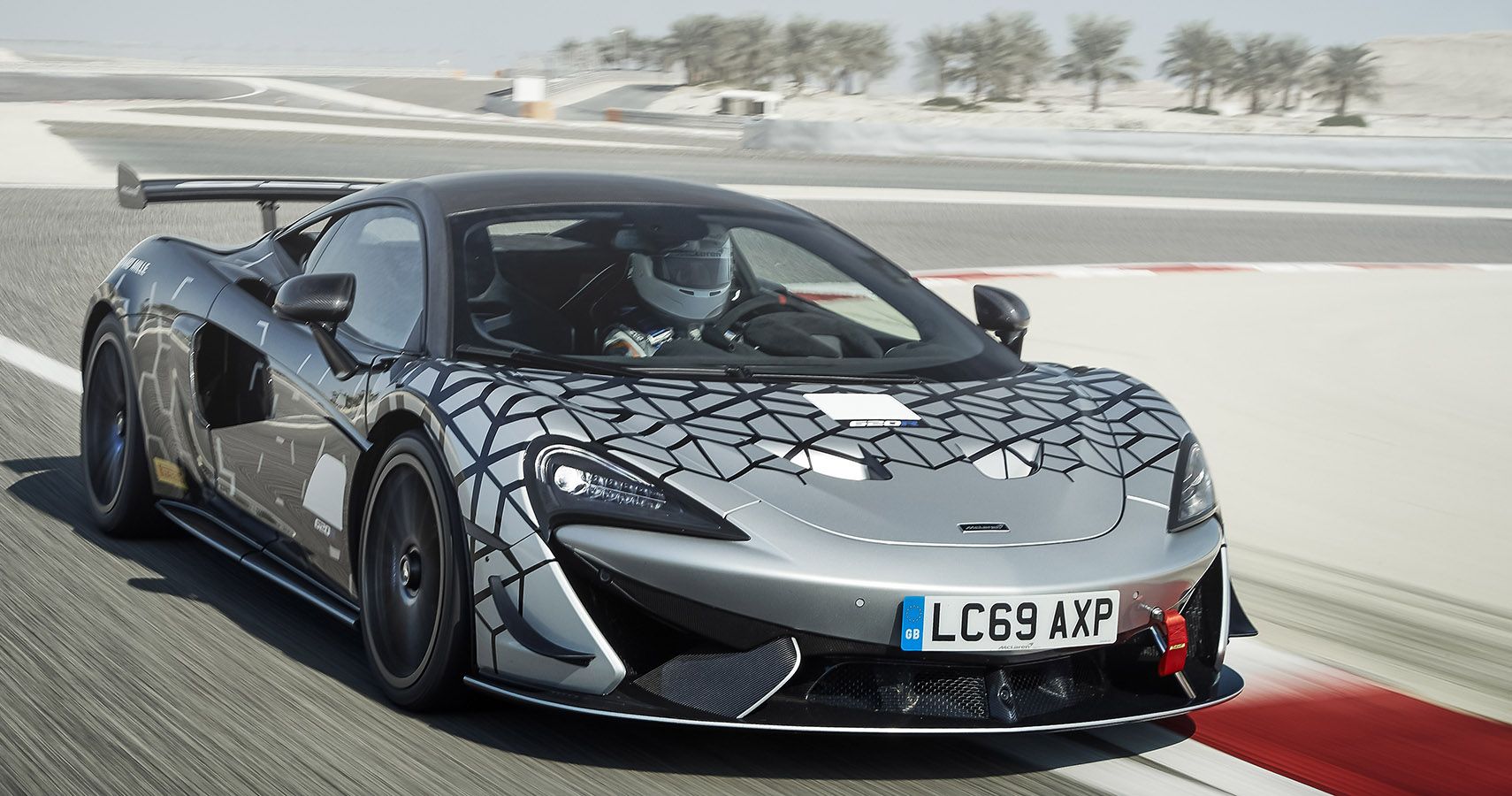 McLaren 570S GT4 race car evolves into road-legal 620R supercar
Since its arrival in 2017, the McLaren 570S GT4 has been a dominant figure in the world of GT racing. But of course, its dominance is only limited on the race track as the 570S GT4 is not street legal. Now McLaren is offering the motoring public the opportunity to own a new version of the 570S GT4 that can be driven on the road or on the track – the new McLaren 620R.
3

A new McLaren sports series
The new McLaren 620R is the automaker's answer to several customer requests to take the GT4 version of the 570S from the track to the road. So McLaren finally heeded those requests and homologated the 570S GT4 for the road, resulting in the creation of the latest member of the automaker's Sports Series family.
Although less hardcore than the McLaren 570S GT4, the 620R is more powerful than the 570S. The 570S GT4 and 620R both use the same M838TE 3.8-liter twin-turbo V8 engine, although the latter version develops 610 hp (620 hp) of peak power and 457 lb-ft. (620 Nm) of torque.
With this level of power, the McLaren 620R sprints from zero to 62 mph in 2.9 seconds and reaches a top speed of 200 mph (322 km/h). Power is sent to the wheels via a seamless seven-speed gearbox.
2

A hardcore car for the road
Surprisingly, the McLaren 620R shares aerodynamic hardware and chassis components from the 570S. It's backed by the same one-piece carbon fiber Monocell II chassis and comes with the same adjustable aerodynamics as well as race-derived suspension components.
One such aerodynamic element is the 570S GT4's adjustable carbon fiber rear wing. Its mounting position on the 620R allows for greater downforce while minimizing drag. Capable of generating a maximum downforce of 408 lbs. (185 kg.), this rear wing has been homologated for the road by McLaren with the addition of a third brake light.
The new 620R rolls on center lock wheels shod in Pirelli P Zero Trofeo R tyres. Additionally, it features lowered suspension with wider track, carbon ceramic brakes and a stainless steel sports exhaust. .
1

Limited production
McLaren will limit production of the 620R to just 350 examples. To mark their exclusivity, each copy of the new McLaren supercar will come with a dedication plaque on the center console (eg 1 in 350). Each 620R will cost around $328,700 (£250,000 in the UK including taxes).
McLaren will start production of the 620R in January 2020 and start deliveries to the first customers in February next year.
(Source: McLaren)
The Lotus Esprit V8 was one of the coolest sports cars of the 90s
Read more
About the Author