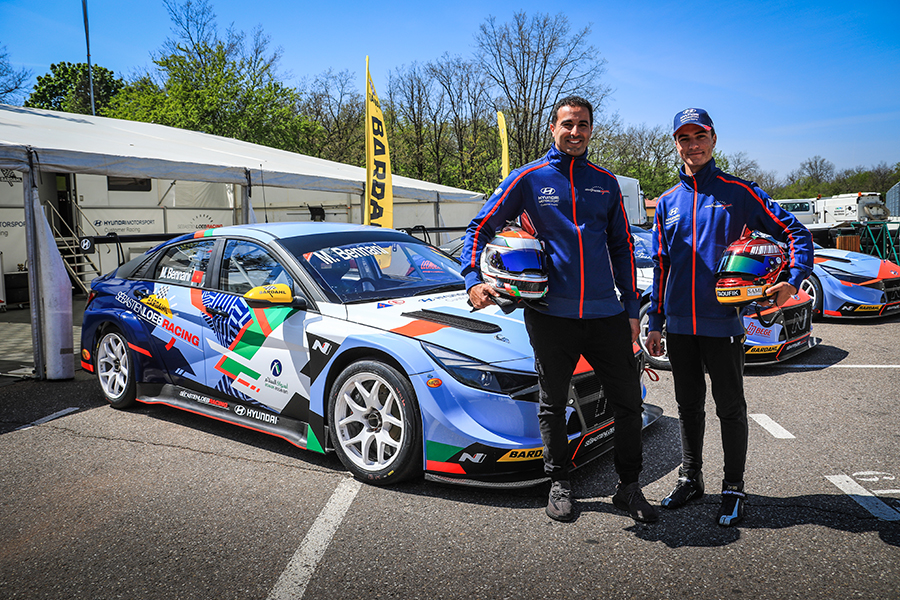 The Moroccan duo Bennani and Taoufik complete the line-up of Sébastien Loeb Racing »TouringCars.Net
Moroccan duo Mehdi Bennani and Sami Taoufik will complete Sébastien Loeb Racing's roster in this year's TCR Europe series, joining Niels Langeveld and Felice Jelmini in a pair of the team's new Hyundai Elantra N TCR cars.
Bennani, the reigning TCR Europe champion, will start his second season in the series, once again accompanied by young Moroccan Taoufik, who was his teammate last year at Comtoyou Racing, where the duo race Audi RS3 LMS machines.
For Bennani, this decision marks a return to the French team with which he participated in the World Touring Car Cup in 2018 and 2019 and also in the World Touring Car Championship in 2015 to 2017.
– Advertising –
Bennani, who won the title last year despite not winning a race, looks forward to continuing his relationship with Taoufik.
"Sami is like my little brother and I am very happy to share this new adventure with him," said Bennani, 38.
"We are very proud to represent Morocco on the international motor sport scene and I know that with Sébastien Loeb Racing we are dedicated to a very successful season!
The team's drivers have already had the chance to test the new cars this week, under the supervision of team boss Sébastien Loeb.
The TCR Europe season starts next weekend at Slovakiaring.