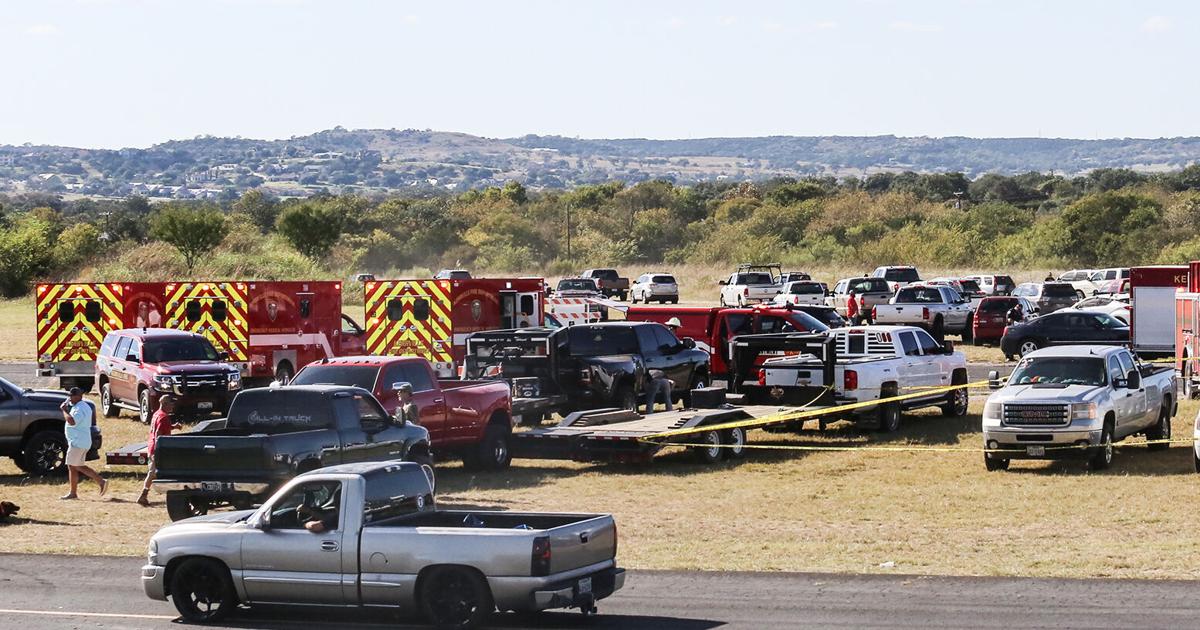 Third death announced following drag racing accident |
Lt. Mary Krebs of the Kerrville Police Department announced today that a third person has died from injuries sustained during Saturday's drag racing event at the Kerrville-Kerr County Airport.
"As of today, October 29, 2021, we are sad to report a third death. Rebecca Cedillo of Converse, Texas died of her injuries on October 27, 2021," Krebs said. On Saturday October 23, 2021 at approximately 3:20 p.m., a vehicle participating in an organized and sanctioned drag racing event, Airport Race Wars 2, which was taking place at 1875 Airport Loop at the Kerrville-Kerr County Airport, drove lost control and left the track, crashing into parked vehicles and hitting spectators watching the races. "
The following people injured in the crash have been released from medical facilities, she said:
• Chance Dean Jones, 26, of Taylor, Texas, was discharged from Dell Seton Medical Center in Austin;
• Mary Kate "Katie" Walls, 27, of Taylor, Texas, discharged from University Hospital in San Antonio, and;
• Michael Gonzales, 34, of Fort Worth, Texas, was released from San Antonio Medical Center in San Antonio.
Jones and Walls will both be recovering at home and have a long way to go according to the family.
According to KPD, the crash left two dead, a six-year-old boy who died at the scene and an eight-year-old boy who was taken to Peterson Regional Medical Center in Kerrville where he was pronounced dead.
The names of the deceased children have not yet been released.
"This investigation is still active and ongoing. We will provide updates as more information becomes available," Krebs said.