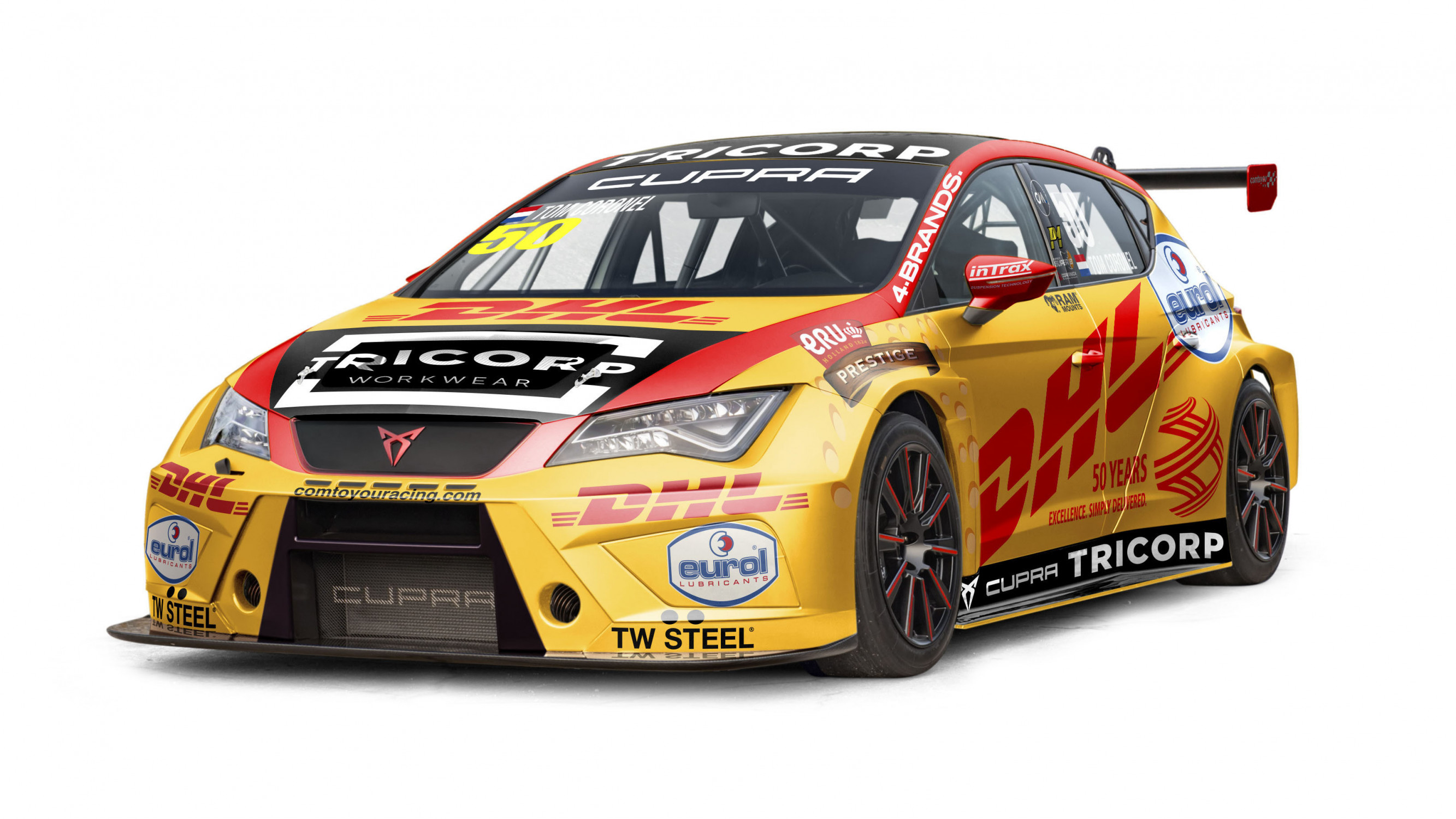 Tom Coronel completes Comtoyou Racing line-up for 2019
Tom Coronel will return for the 2019 World Touring Car Cup season, joining the Belgian team Comtoyou Racing, where he will team up with Aurélien Panis in a Cupra TCR supported by DHL.
The 46-year-old has been a mainstay of the former WTCR incarnation, the WTCC, since 2005, and along with Rob Huff he has raced every season of the Championship.
The move to Comtoyou Racing comes after a difficult season with the Honda Civic TCR in 2018 and then with another Belgian team, Boutsen Ginion Racing, in which his best results were a pair of seventh places in the Netherlands and Slovakia.
Coronel joins Comtoyou Racing, which was one of the strongest teams in the second half of last season, which for this year have split into two teams from two brands, running the Audi Sport Comtoyou banner for drivers Frédéric Vervisch and Niels Langeveld, while Panis and Coronel will compete in the first two Cupra TCRs confirmed for 2019.
"My contact with the team started at the end of last year," said Coronel.
"After the Macau races, I spoke with (Comtoyou Racing engineer) Kurt Mollekens. Our conversation made me think and after some discussions with the team led by (the team manager) François Verbist and (the team principal) Jean-Michel Baert, we made a good deal for the coming season.
"Jaime Puig, the former team manager of the SEAT WTCC team, also played an important role in the process.
"The contract also includes a few test days, the first of which on February 27 and 28 where I will drive a Cupra at Zandvoort, albeit still in a solid white livery. Eventually the car will have its familiar yellow color and my starting number for the upcoming season is 50. With this number I want to put DHL as a sponsor in the spotlight as they celebrate their 50th anniversary this year. and it seemed like a nice gesture to me. All of the other sponsors from last year have remained involved, so the rest of the car will be a familiar sight for everyone as well.
Coronel's move reunites him with SEAT after nine years, now with the Spanish brand's new performance sub-brand, Cupra.
Coronel made his WTCC debut with SEAT in 2005, then raced with GR Asia in a SEAT Toledo Cupra, and claimed his first victory with one of the manufacturer's cars in Japan in 2008, then competing for SUNRED Engineering in a second generation León. TFSI.
He continued to drive SEATs until the end of 2010, when he joined ROAL Motorsport in the new BMW 320 TC, the start of a seven-year association with the Italian team.
"I am delighted that Tom Coronel has chosen Cupra and I hope we can achieve good results together again," said Cupra Racing boss Jaime Puig. "I've known Tom since he started racing touring cars in 2001, he's been racing for our brand for several years now. He won his first victory with a SEAT at Okayama in 2008. There Tom had a special mix of tires, slicks on the front wheels and wet tires on the rear wheels. I will never forget this! It's something he could repeat this year.
François Verbist, Comtoyou Racing team manager, added: "I am happy that an experienced touring car driver like Tom has chosen our team. I am convinced that we can achieve very good results together.