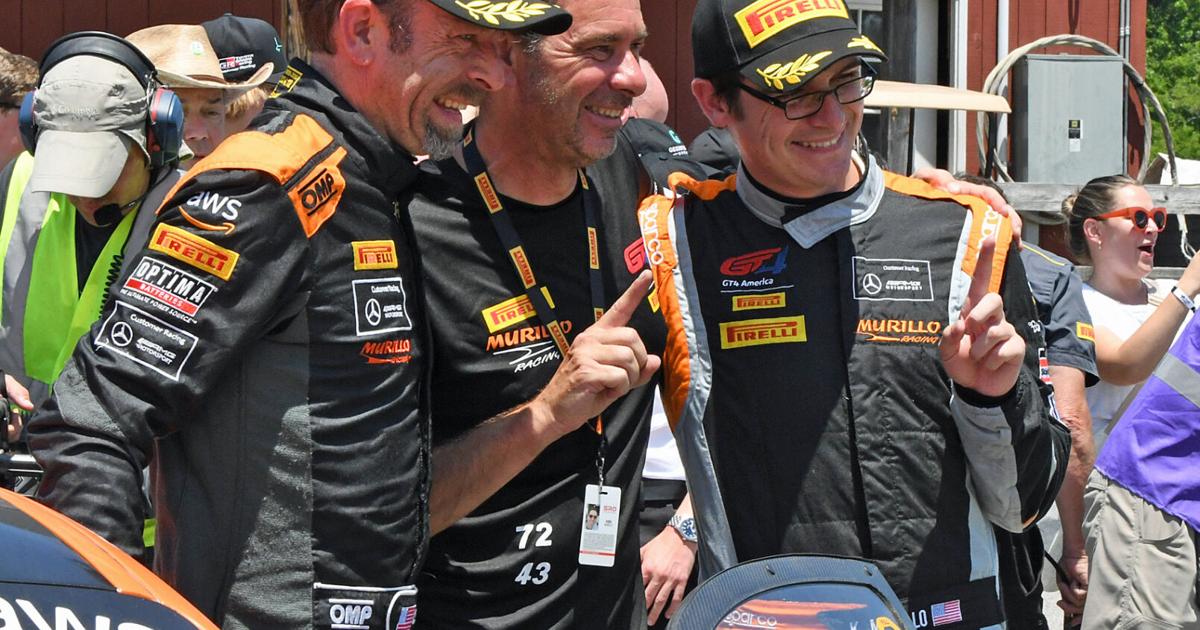 VIR opens second professional racing event since the start of the pandemic | Sports
ALTON, Virginia – Top-level sports car racing returned to the beautiful and world-famous Virginia International Raceway this past weekend … with spectators!
The Fanatic GT World Challenge Series features six series of races in the welcoming surroundings of VIR and Southside Virginia. The main event, the GT World Challenge America, shares one of the main road courses in the Americas with five other series, including Lamborghini Super Trofeo, GT America, Porsche Sprint Challenge, TC America and Pirelli GT4 America SprintX.
This weekend was only the second professional racing event open to the public at VIR since COVID-19 caused the track to race without the benefit of spectators.
The racing action started on Saturday with Race 1 of the GT4 America SprintX Series pitting the Pro and Pro / Am teams against each other on the track together in separate divisions. After dropping to fifth overall in the first round, the # 72 Mercedes-AMG GT4 Murillo Racing of Kenny Murillo and Christian Szymczak would fight for the overall and Silver class (professional drivers) victory in the 5th round of the 2021 season at VIRginia. International circuit. It was their third victory of the season.
The Pro / Am team of Matt Travis and Jason Hart driving the # 47 Porsche 718 Cayman GT4 would show a lot of speed by taking second place overall as well as first in the Pro / Am division. Taking third place overall would be another Pro / Am team consisting of Sean Quinlan and Gregory Liefooghe driving the # 119 BMW M4 GT4.