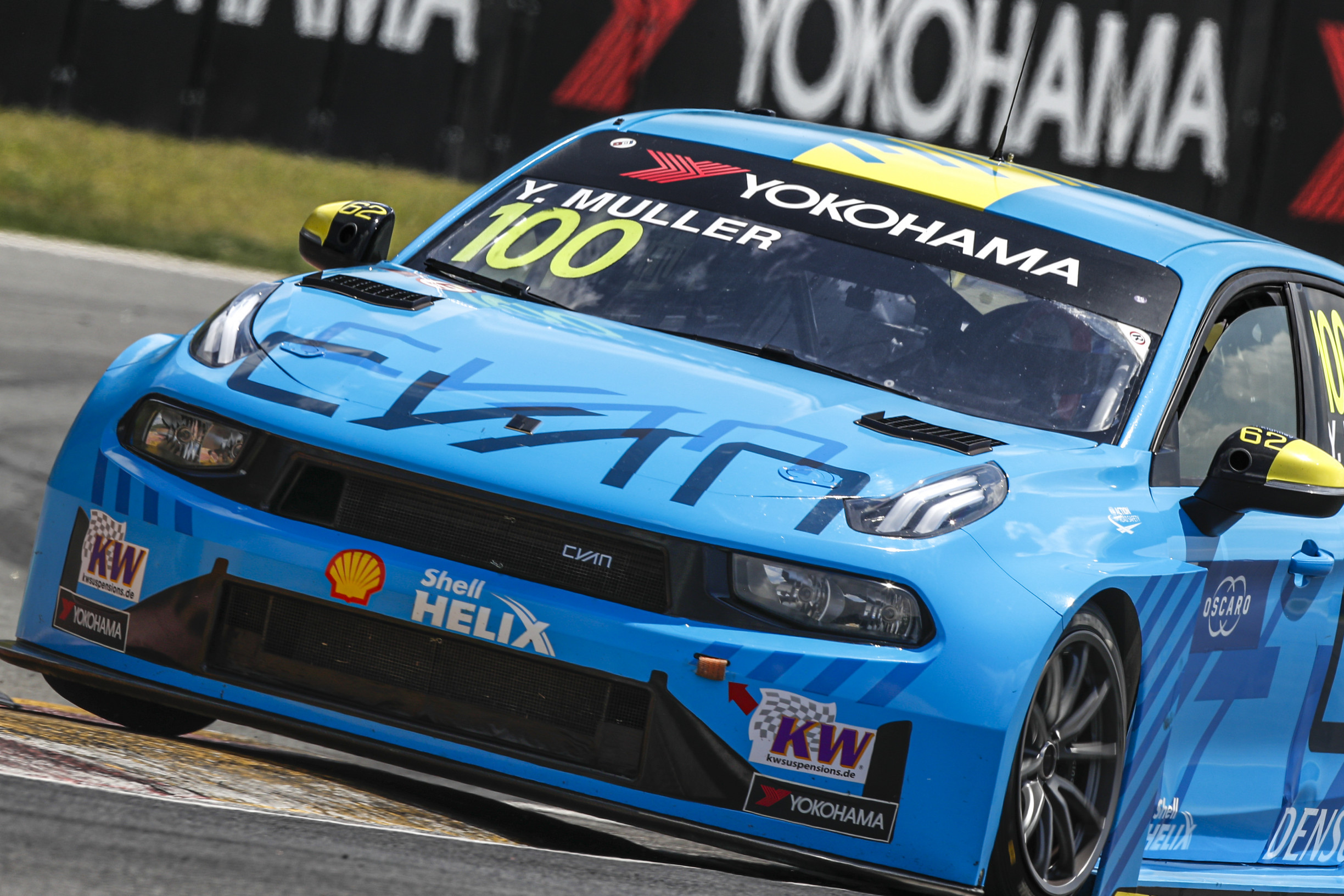 Yvan Muller hails fantastic turnaround as Cyan Racing lines up 1-2 for China Race 3
Yvan Muller said the Cyan Racing team made a big effort overnight, as now the winner of Race 1 is joined by teammates Yann Ehrlacher, Thed Björk and Andy Priaulx, all in Q2 after a qualifying session difficult on Saturday.
Muller, who took pole and victory yesterday, took another pole position today and has now moved up to third place in the standings, behind leader Guerrieri by 42 points before this afternoon's races.
"It's a fantastic job from the whole team, a big effort," he said.
"I was in front but my teammates were quite far behind but they recovered very well, Yann in particular. So that's very good.
"The complicated thing was to do it yesterday, but repeating it is even more complicated. We were in my hotel room with Yann last night [discussing the set-up], and it was close to midnight and at one point I had to tell him "go to bed and sleep and we'll see tomorrow".
Although Muller starts from pole for Race 3, with the grid reversed, he will start tenth for Race 2.
"10th place is not easy for Race 2 but we will have to be careful and manage for Race 3," he said.
Muller's teammate and nephew Yann Ehrlacher will join his uncle in the front row after joining him on the podium last time two months ago at Vila Real.
"We had a bit of trouble yesterday," Ehrlacher said.
"I studied until 1am last night and again this morning to find a little rhythm because I was quite far away. Today is a pretty good reward for everyone, for the team, for myself for the work we did yesterday to come back from P15 to P2.
"In the first sector, I was just not confident about the brakes, I found a bit, I still miss a bit compared to the others but I will work before the race. It is important that Lynk & Co is on pole in China and well done to Yvan, 50 years old, it is quite impressive.